ATTENTION PARENTS! The Horatio ABC Preschool is now taking applications for the 2023-2024 School Year. Students must be 3 or 4 by August 1st 2023 To apply, you will need: • Birth Certificate • Social Security Card • Proof of Income: 2022 W-2 or 2022 tax return • Immunization (Shot) records • Electric bill (showing proof of address) Applications can be picked up at the Horatio ABC Preschool. We are located at the west end, in the old elementary building. If you have any questions please call 832-3753 or you can email me at
amanda.culp@dmesc.org

Congratulations to the winners of our Read Across HHS Bookmark Challenge: 1st place digital - Elisia Ferretiz; 1st place traditional(hand drawn) - Samantha Marrufo; 2nd place digital and traditional - Valeria Camarillo; 3rd place digital - Ashlyn Gutierrez; 3rd place traditional - Lola Green.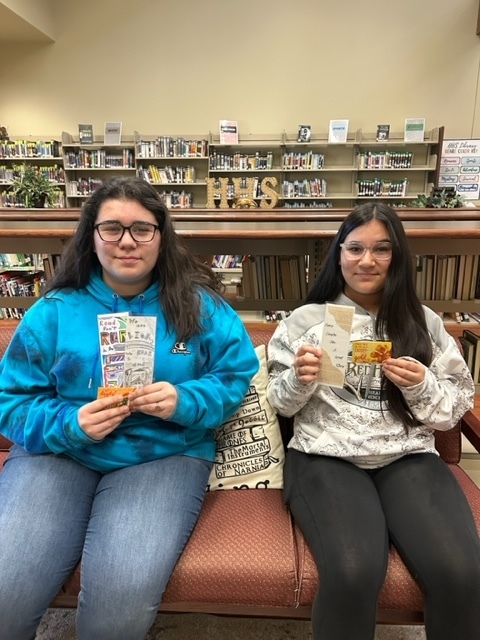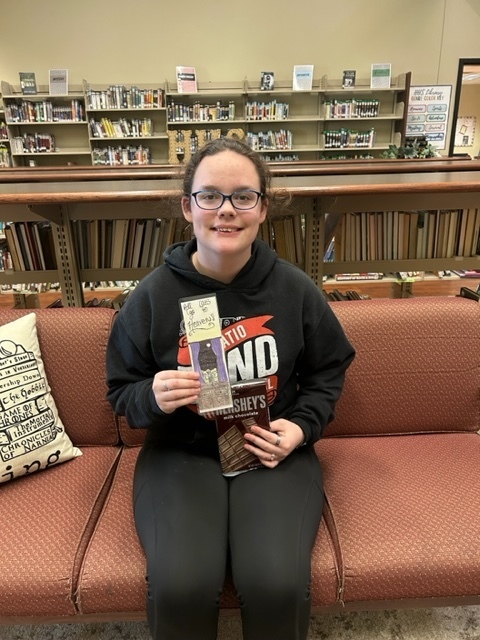 Members of the Junior Class participated in the 2023 ACT Olympics in preparation for the ACT Test that was given on February 28. Students competed in the areas of math, science, and ELA. The following were the winners from each area: Math - Joanna Resendiz, Kye Tremblay, and Kristin Roberts; Science - Gabriella Rodriguez, Crisna Purwanto, and Reese Walker; ELA - Trayton Carver, Cason Klitz, and Joanna Jimenez. Congratulations to all of our winners!!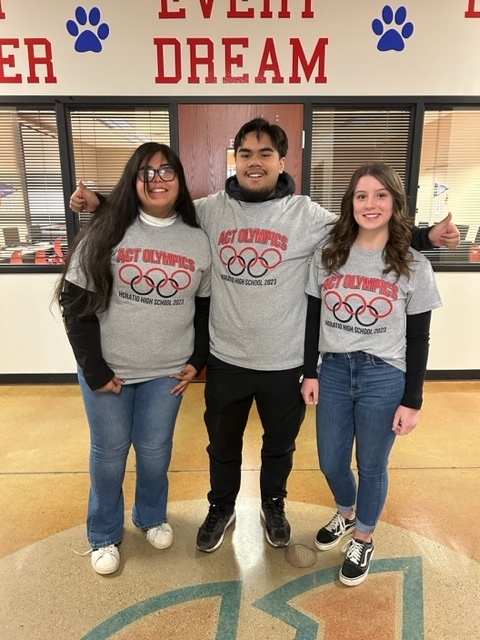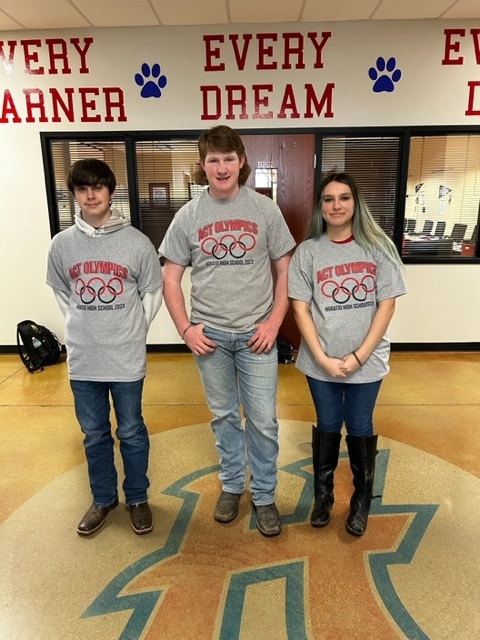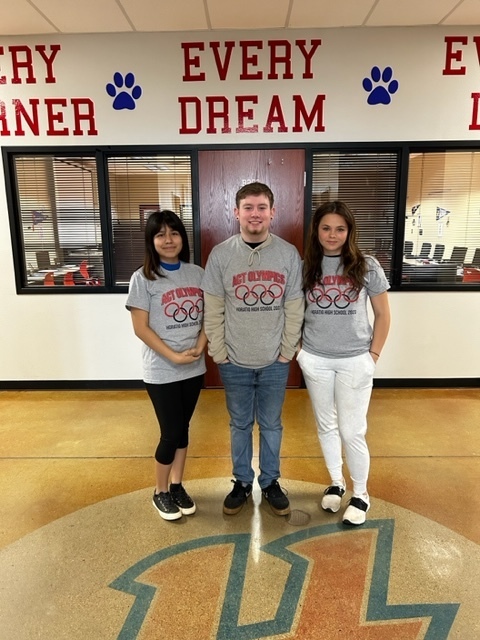 Congratulations to our Sr. High Basketball Girls they won the Magnet Cove Tournament and Southwest Arkansas Invitational Tournament at Mineral Springs. They were the 2A 7 Conference Champs and the 2A 7 District Runner-ups. State Tournament Qualifier and finished with a record of 29-7.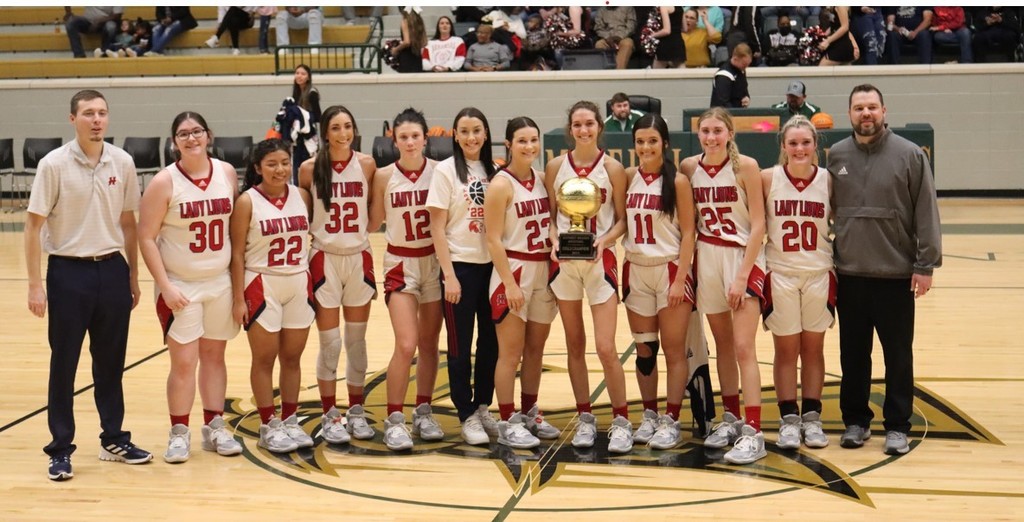 This week is National FFA Week. Our group will be on 92.1 Wednesday morning and they celebrating as a chapter March 6-10.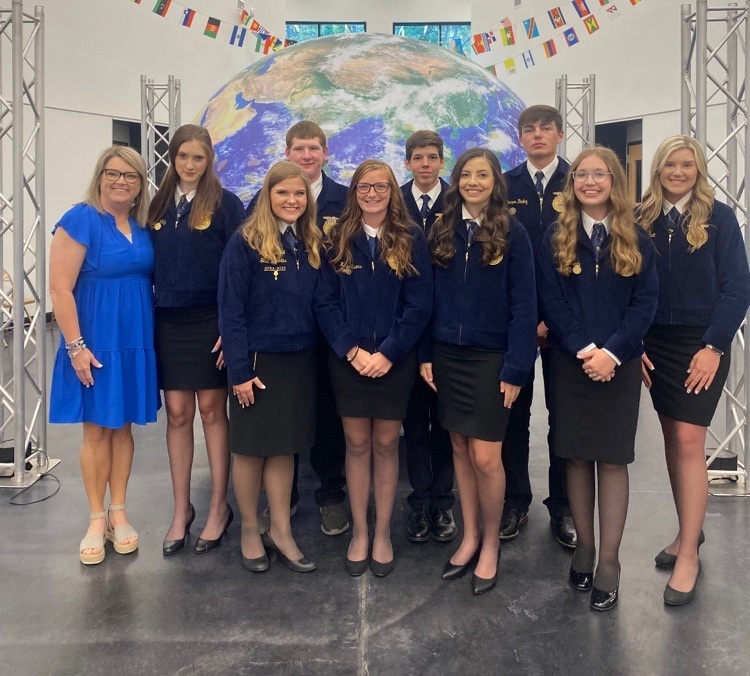 More art projects on display in the HHS Library!! Mrs. Caudle's students have been busy creating some amazing pieces. These are just a few of their projects. Come by the library tonight during parent/teacher conferences and see them in person.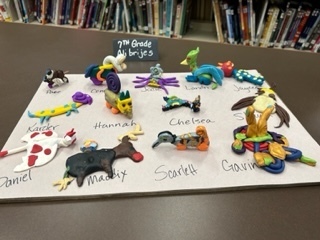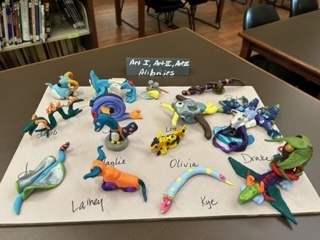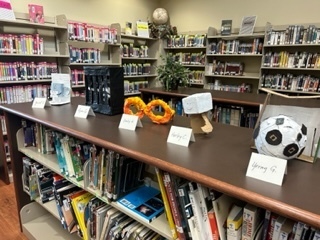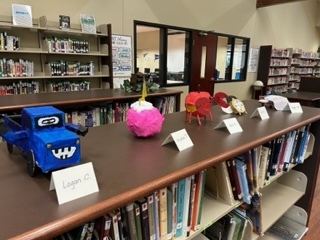 Welcome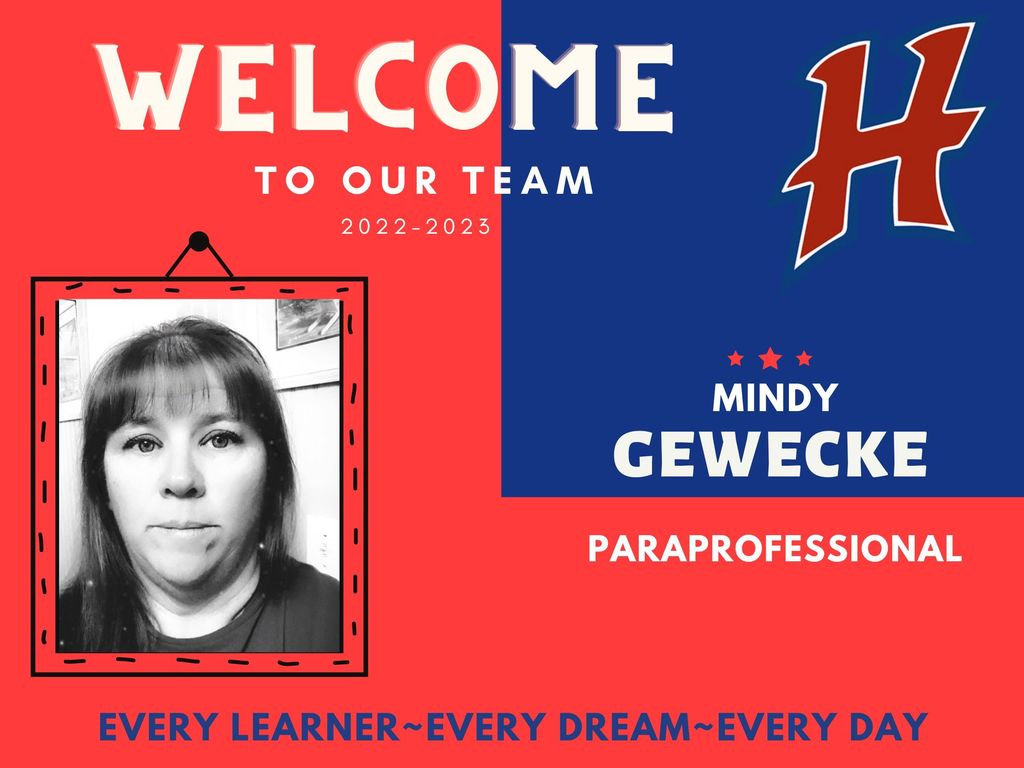 Thank you!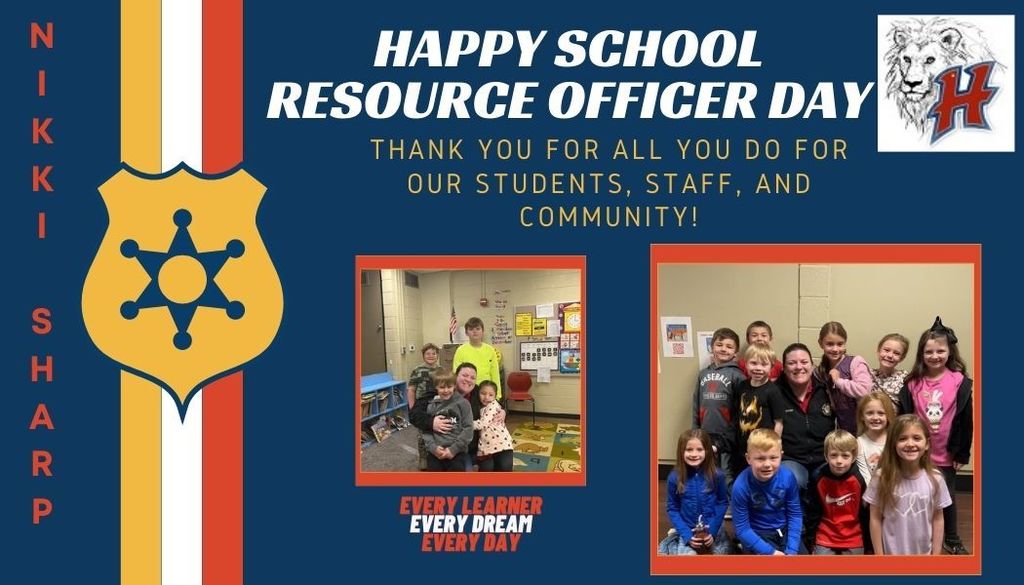 Thank you!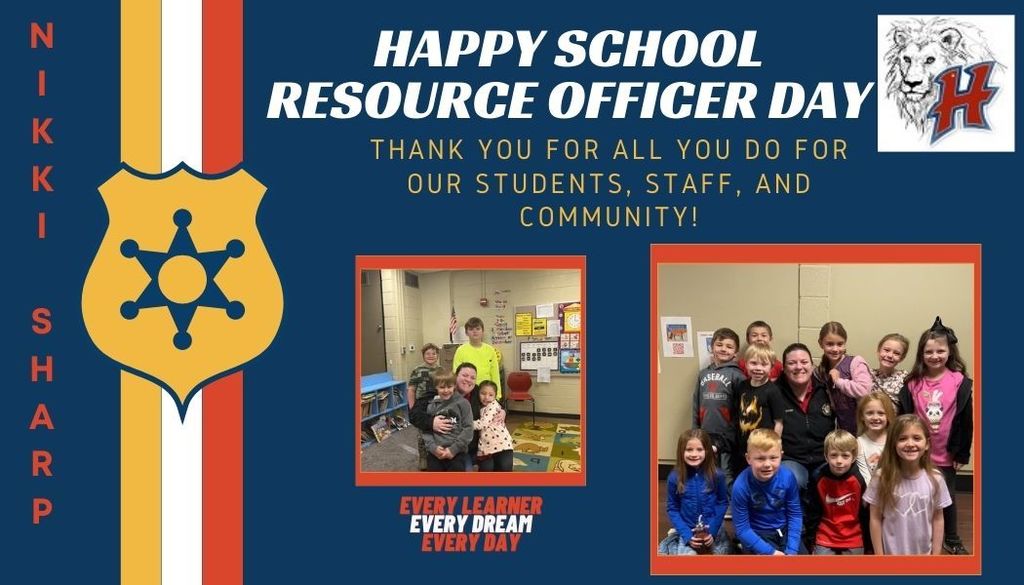 Horatio School Board recognized our Teacher of the Year during the board meeting which was held on Monday, February 13. Elementary Principal, Jeana Ford presented Mrs. Donna Gabbard with a plaque for Elementary Teacher of the Year. High School Principal, Gayla Youngblood presented Mr. Walls, Jr. with a plaque for High School Teacher of the Year along with District of the Year.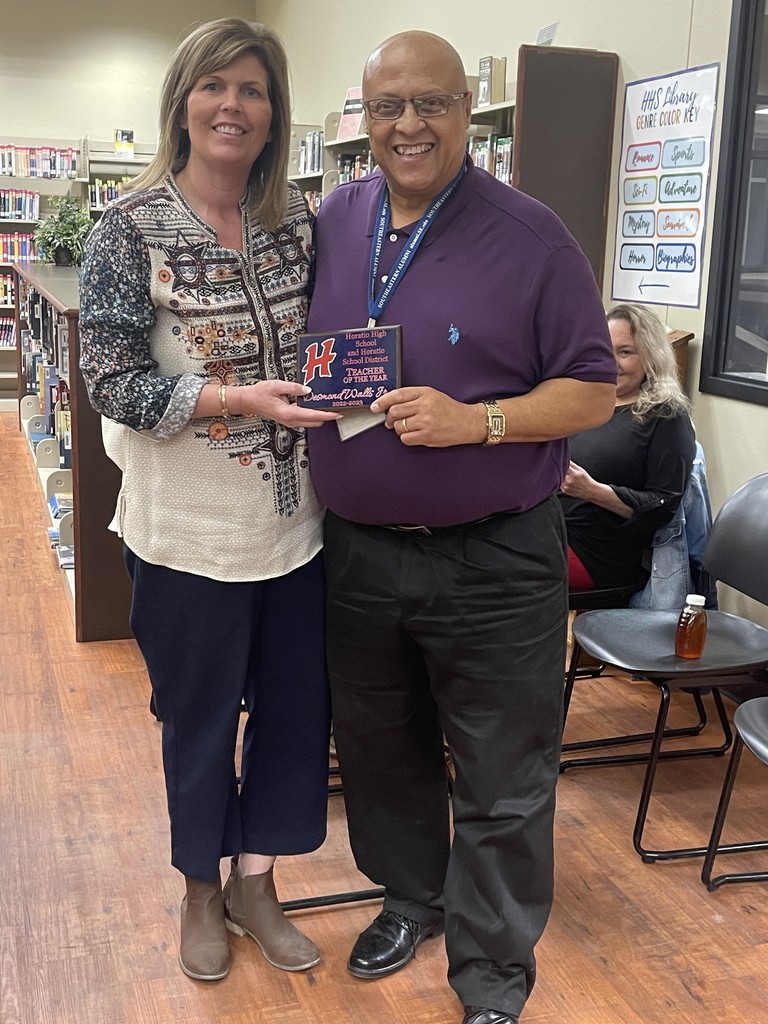 Members of the Jr Class attended an ACT Prep session sponsored by DMESC and held at DeQueen High School. The key speaker was John Baylor, creator of On-To-College, a program that helps students prepare for taking the ACT. All HHS Juniors will be taking the ACT on February 28.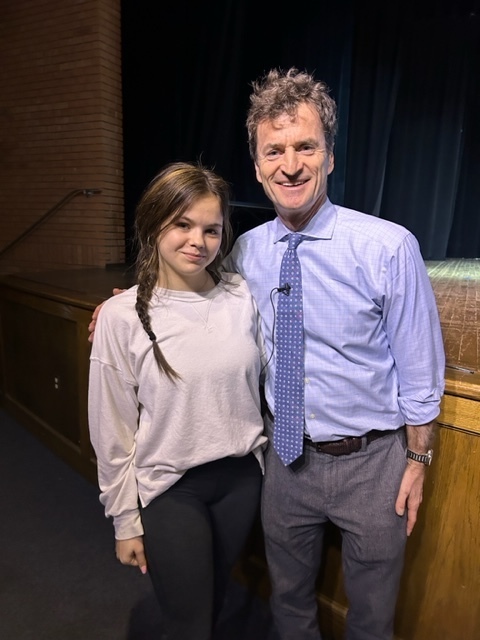 Avalyn, Brock, Devon in Mrs. Fawcett's second grade art class made these about their school counselors Tammie Dobbins and Kelley McCoy.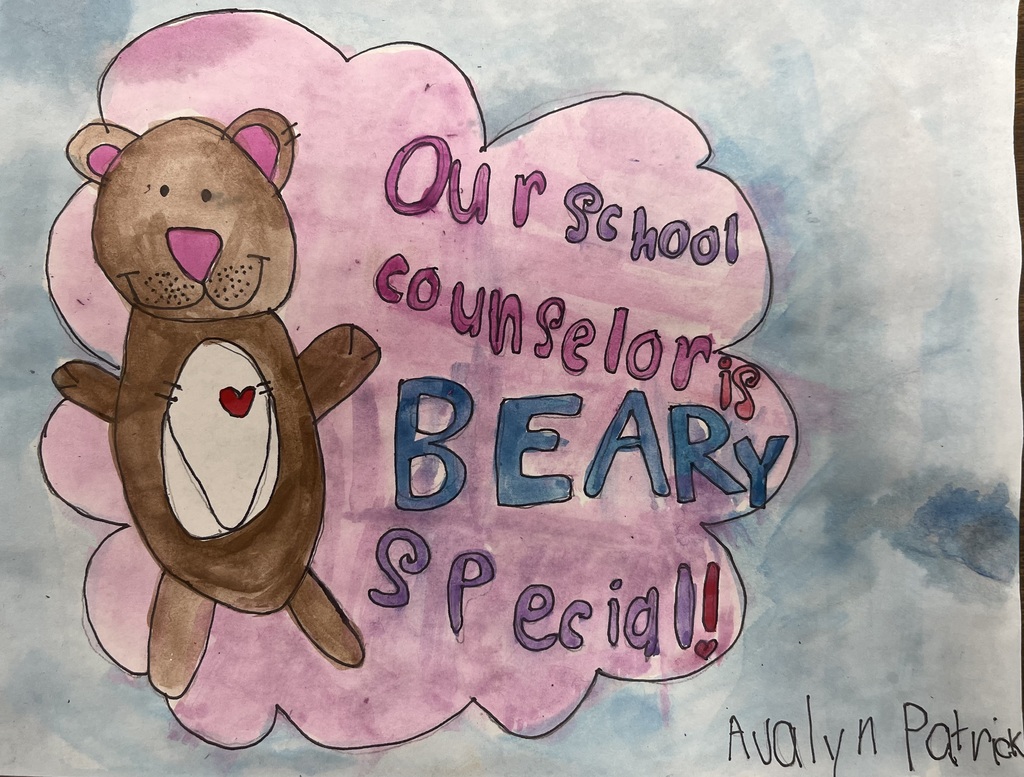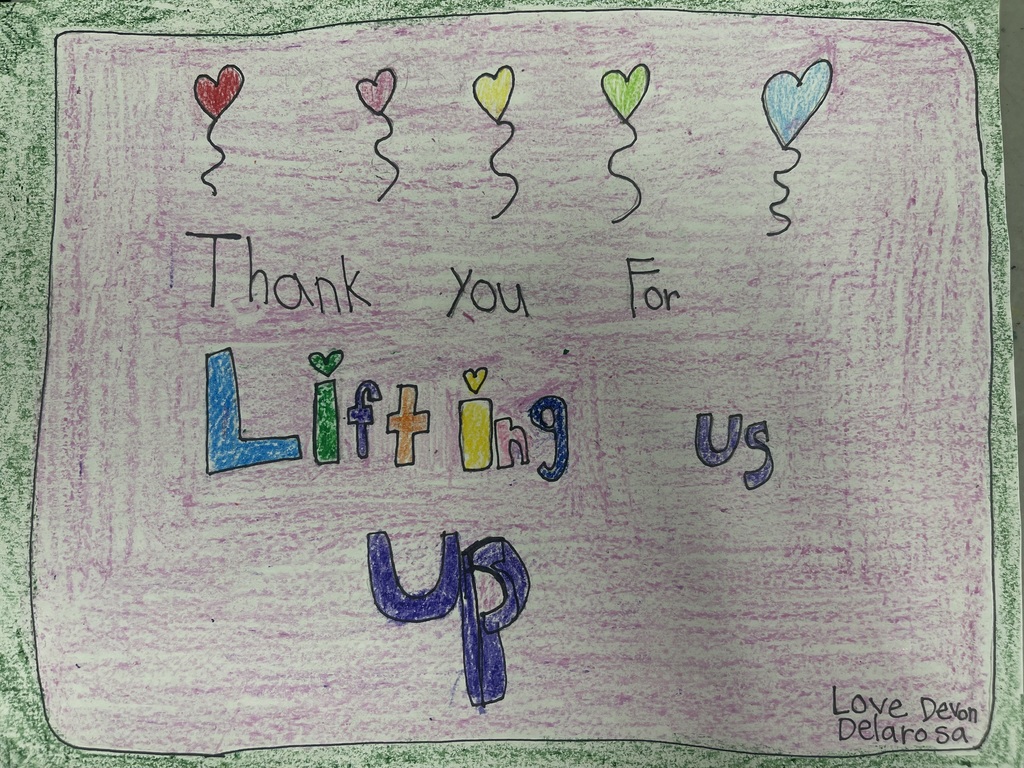 It is National School Counseling Week and we have three of the best School Counselors!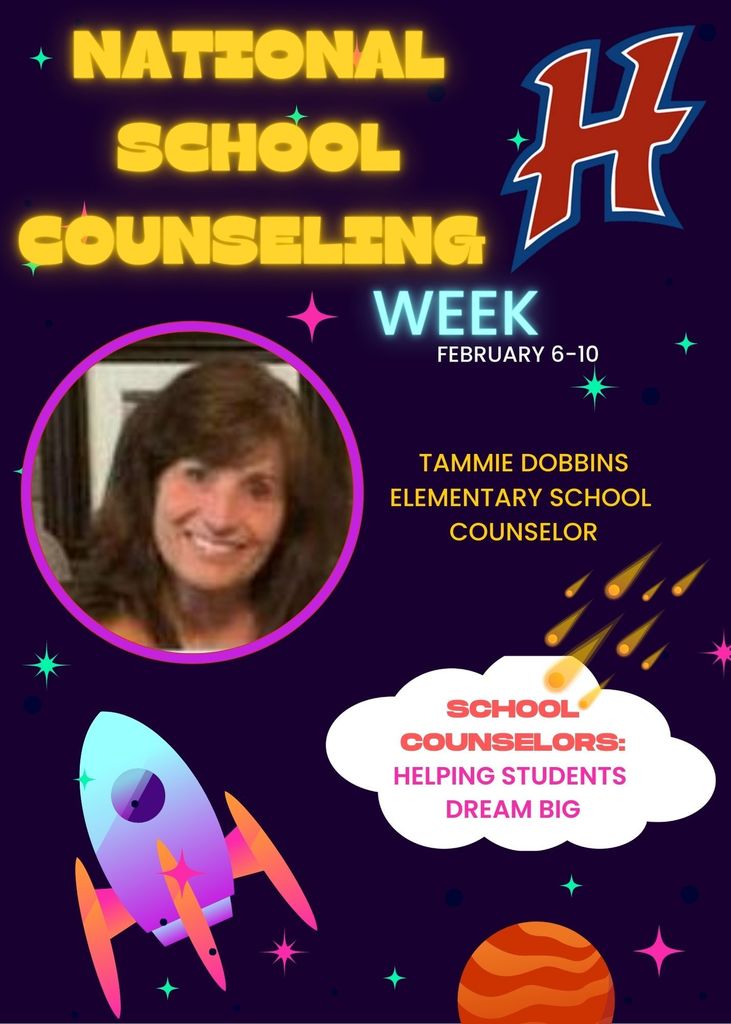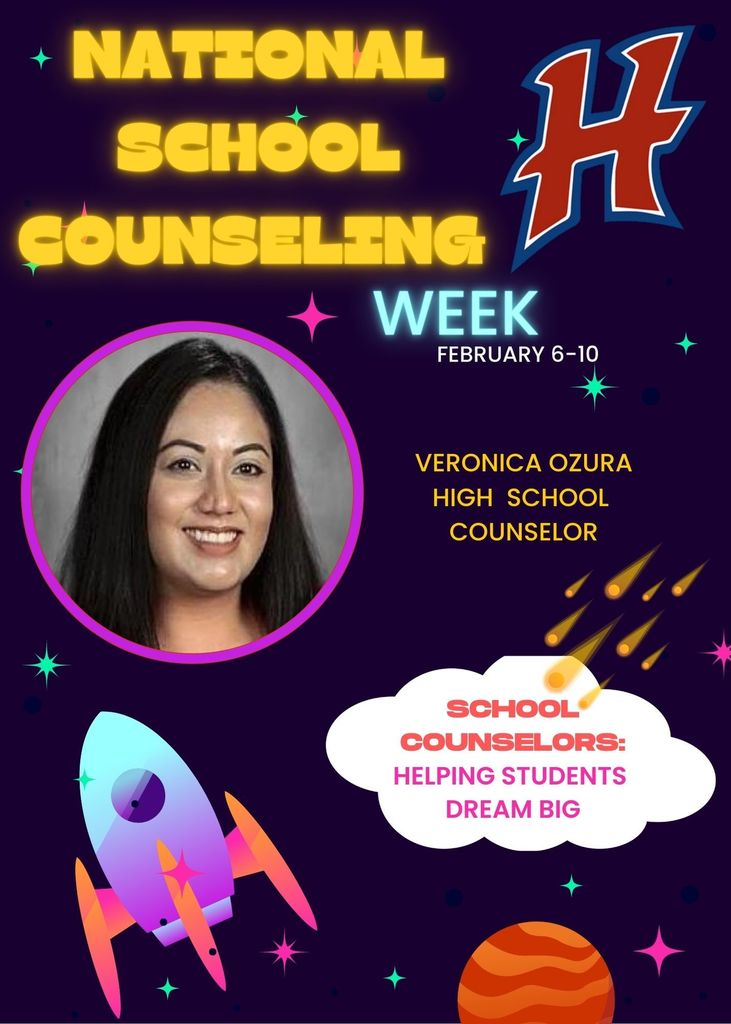 HHS Parent/Teacher Conferences and Winter Break Dates

Mrs. Anita Caudle's Spring 2023 3D Studio Art students created these amazing 3D freeform sculptures. They are currently on display in the HHS Library.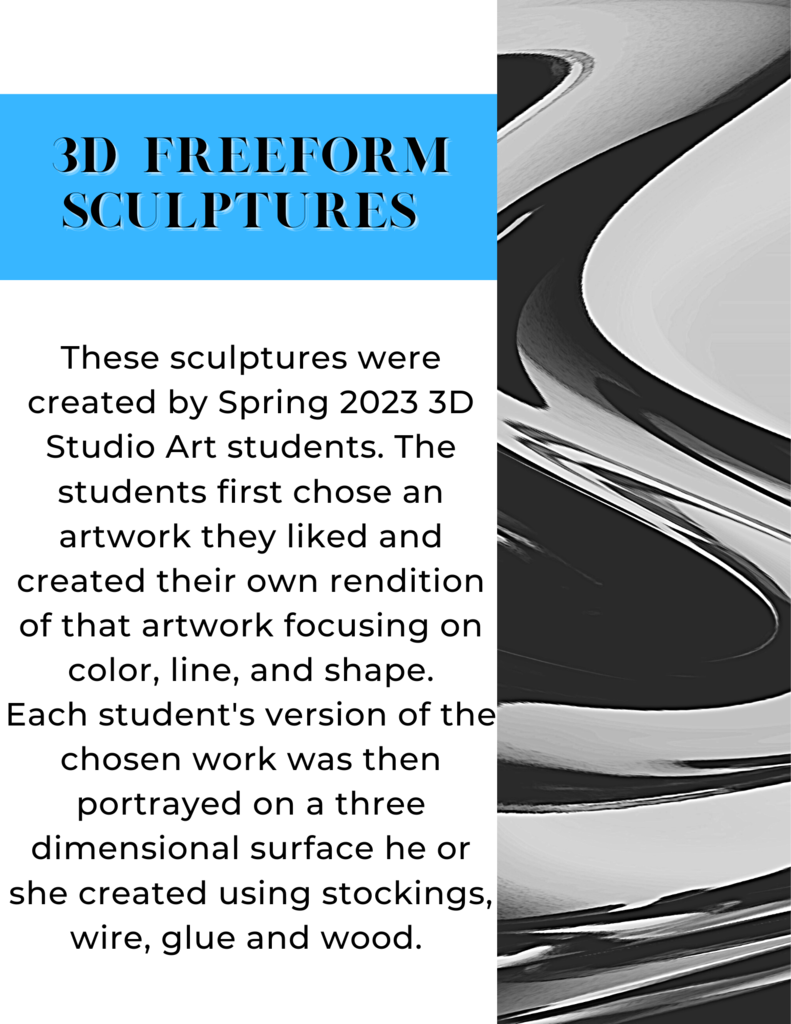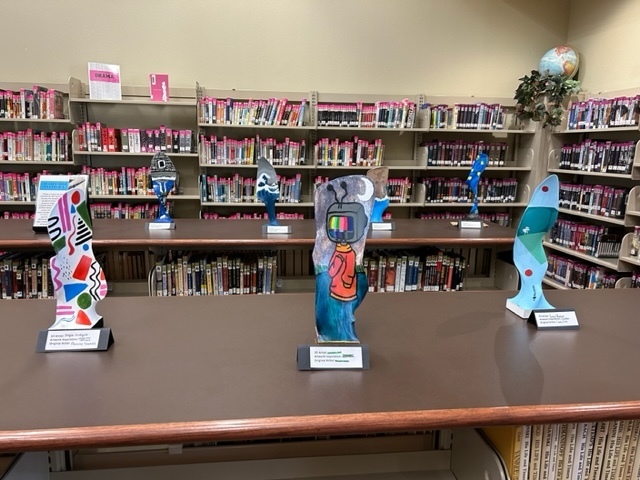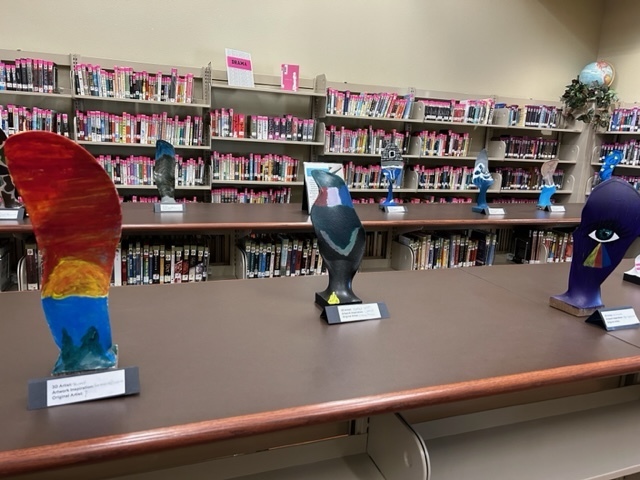 At Horatio High School and Horatio Elementary, Valentine deliveries can be made starting at noon on February 13 and ending at noon on February 14. Balloons are not allowed.

Dear Parents and Guardians, Due to impending inclement weather, Horatio School District will dismiss early today at 2:oopm on Tuesday, January 31, 2023. We will send devices home today and continue to monitor weather reports and local weather conditions concerning school for Wednesday. zvanderpool
Today's game against Murfreesboro has been postponed. It will be rescheduled at a later date.
Today's basketball games at Murfreesboro will begin at 5:00 instead of 5:30.

The deadline to register for the Miss Horatio Pageant has been extended to January 27. Registration forms and fees are due at this time. Miss Photogenic photos are due by January 30. Please email photos to
mallen@horatioschools.org
.